About Us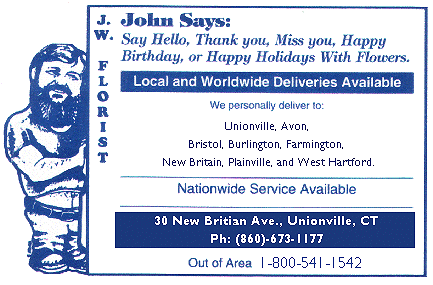 Whatever the occasion, let JW Florist express your message with flowers!
We have local, world wide and nationwide deliveries available. Call: 860-673-1177 or 800-541-1542
We are open and delivering Sundays, and the other six days!
Monday through Friday 9:30 am to 5:30 pm
Saturday 9:30 am to 3:00 pm
Sunday 10:00 am to 2:00 pm.
Call us before or after hours... we will answer!
Or order online!